2019/1 – #Emotions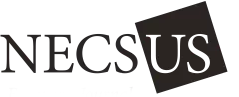 Recent Submissions
A conversation with Pierre Sorlin about film studies, film and history, and European cinema

Pitassio, Francesco

(

2019

)

A discussion with Pierre Sorlin focusing on his career and approach. It first tackles his method, moving from history to the role audiovisual representation plays as a historical agent and source, and the merging of different disciplines in coining said approach, including social history, semiology, sociology of culture, and production studies. The conversation then moves to considering the role of national and supranational audiovisual production, notably European and Italian. Finally, it deals with the role film and media studies played in European humanities in previous decades, and considers their prospective function.

Between scenes: Glasgow's alternative film spaces in the 1990s

Colta, Alexandra-Maria

;

Vélez-Serna, María

(

2019

)

This article focuses on previously undocumented film initiatives that emerged within counter-cultural scenes in Glasgow, presenting the case study of New Visions, a film and video festival established in 1992. Drawing on primary sources including institutional archives, festival brochures, and interviews, this article argues that Glasgow's alternative film culture had a symbiotic relationship with the arts and the music scenes, a relationship made concrete through the use of shared spaces and the transit of people between different practices. In the context of shifting agendas of cultural policy and funding, with a growing emphasis on festivals, the struggles of New Visions illuminate the clash between grassroots initiatives and mainstream cultural policy.

Books of faces: Cultural techniques of basic emotions

This article examines books of faces – serial images of faces performing a multitude of expressions – as a cultural technique employed in empirical, experimental psychological research on facial emotion. It focuses on the generally forgotten work of Robert S. Woodworth, Harold Schlosberg, Theodor Piderit, and Jean Frois-Wittmann, arguing that the media employed in their research provide the operative foundations for discrete 'affect programs' of 'basic emotions'. The article opens and concludes with discussions of digital emotion recognition technologies, suggesting that the category system of emotion represented by the work of these psychologists is, perhaps, coming to an end.

Brecht, emotion, and the reflective spectator: The case of BLACKKKLANSMAN

This article argues that 'late Brechtian' theory about the relationship between the play/film design and the spectator's experience, especially in regard to emotion, has much to teach about reflective spectatorship. A film that mixes characteristics of counter cinema and mainstream cinema may be the most effective in generating reflective, critical spectatorship. The article presents an analysis of Spike Lee's BlacKkKlansman to show how this might work. It argues that late Brechtian screen stories such as BlacKkKlansman should not be seen as solely alienating or estranging, but may also powerfully engage spectators through emotion and empathy.

Dreading the future: Narrative dread in BETTER CALL SAUL and contemporary television

This article defines and conceptualises the emotion 'narrative dread'. Most discussions of what we might call narrative emotions – such as suspense, curiosity, and surprise – have focused on film. By contrast, comparatively little has been said about the particularities of narrative and emotion in relation to long-form television series. The article proposes that narrative dread differs from other similar responses through its distinct temporality and level of knowledge. Through a discussion of the series BETTER CALL SAUL, the article argues that narrative dread is particularly effectively elicited by the long-form narration that is typical of contemporary dramatic television series.

Episodes of depression: Existential feelings and embodiment in SHARP OBJECTS

Richard, David Evan

(

2019

)

This article argues that the HBO recent limited series Sharp Objects (cr. Marti Noxon, 2018) invites spectators to share in the 'existential feeling' of depression. I draw on philosophers Matthew Ratcliffe and Thomas Fuchs who identify core embodied experiences of depression: corporealisation, detunement, and desynchronisation. Following accounts of screen mood and 'existential feelings', I analyse how the form of Sharp Objects – cinematography, textural sound, and arrhythmic editing – expresses the embodied experience of depression. This paper therefore further demonstrates how screen media can evoke 'existential feelings' in its audience to promote an embodied understanding of depression.

Haunting surveillance: Foregrounding the spectre of the medium in CCTV and military drones

Albuquerque, Paula

(

2019

)

Even in the age of fake news, alternative facts and deep fakes, digital surveillance media are valued for their documentary stance. CCTV and military drone footage are relied on for evidence of potential deviances. While exposing these media shortcomings in producing reliable evidence, I map video surveillance's medium-specific instances of production of otherworldly visual phenomena with apparently no referent in material reality. This article consists of an exposition of my artistic research approach to modes of image production, which compare ghost sightings captured by spirit photography to those recorded/produced by contemporary surveillance media, to unveil the social and political impact of non-transparent image-producing mediators.

Media and emotion: An introduction

Eder, Jens

;

Hanich, Julian

;

Stadler, Jane

(

2019

)

This article provides a meta-theoretical overview of the central research questions, concepts, and lines of conflict at the nexus between media and emotions. It interrogates key terms such as affect and emotion, discusses a variety of influential approaches in emotion research, and identifies debates and tensions in the field of study. Within this vast and complex interdisciplinary field and the broad range of affective phenomena it covers, we concentrate primarily on various types of media-induced emotions, with a focus on the development of ideas about screen media and spectatorship.

Strategic pleasure: Gendered anger as collective emotion in WANTED

Pribram, E. Deidre

(

2019

)

'Strategic Pleasure' considers how collective emotions are generated for physically dispersed audiences of television and film narratives. How might viewers who are not co-present come to constitute communities through felt commonality? To answer this question, the essay turns to work on imagined communities and introduces the concept of socioemotionality to describe public emotional experiences encompassing social relations. In particular, the paper looks at the collective emotion of gendered anger in connection with the Australian television serial Wanted. Its deployment of gendered anger enables non-Australian audiences to locate themselves in an otherwise national series.

Television as new media: Raymond-Millet's TÉLÉVISION: OEIL DE DEMAIN (1947) and the politics of French experimental TV

Weber, Anne-Katrin

(

2019

)

This paper analyses the meaning of newness in television history by focusing on the French film Télévision: Oeil de demain (J. K. Raymond-Millet, 1947). It argues that the film's futurist depiction of television veils the medium's longue durée, and exemplifies a discursive strategy to conceal most recent technological and institutional developments, in particular those linking French television to National-Socialist occupation. The novelty discourse is instrumental to mask the many continuities between the National-Socialist Fernsehsender Paris and postwar French television, and helps to conceive of television as new media unburdened by recent history.

The affective niches of media

This article explores the potential value of affective niche theory for understanding how media-induced emotions, especially those related to the cinema, extend beyond the body of the human organism and are thus to varying degrees scaffolded by environmental factors. A central thesis is that cinema creates 'affective niches' based on 'sensory isolates' that enable the experience of, for example, horror or extreme violence without having to actually fear for our lives. This article explores ways in which affective niche theory allows for the theorising of mediated affectivity as situated in the intermediary space between organism and environment.